In pursuit of an ideal insight I
ANNUAL ART COMPETITION
Opening reception: July 19, 2006 at 4 p.m.  
More than 20 artists have submitted entries to XanaduART gallery's inaugural art competition "In pursuit of an ideal insight". This exhibition showcases the best works received by the organizing committee and celebrates the diversity of talent among emerging artists in Mongolia today.
Ts.Odgerel, a 24 year old artist from Tuv aimag, was announced as the winner of the competition by the distinguished panel of judges. His solo show, which will be fully funded by XanaduART gallery, will be announced soon.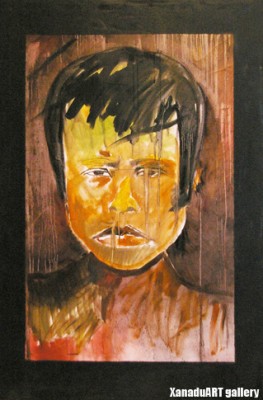 June 12, 2006: COMPETITION ANNOUNCEMENT
XanaduART, a newly established art gallery dedicated to the advancement of fine arts in Mongolia, is announcing an art competition among emerging young artists entitled "In pursuit of an ideal insight I".  The competition aims to showcase best new paintings by emerging artists, and it is open to all Mongolian artists under 35. Winners will be determined by a panel of judges, which include well-known artists and curators. The first prize winner will be entitled to a fully funded solo exhibition at XanaduART gallery. The deadline to submit works is July 1st, 2006.
XanaduART anticipates in making this competition an annual event as it is in keeping with XanaduART's pledge to foster artistic creativity and encourage innovative endeavors by emerging artists to a wider audience both at home and abroad.