Nature born through impression
Nature born through impression
Group exhibition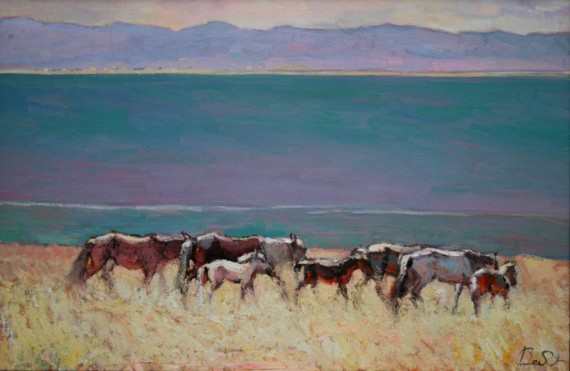 April 17 – May 7, 2009
"XanaduART" gallery is pleased to present an exhibition of Mongolian landscapes by artists Ts.Amgalanbaatar, A.Ankhbaatar, B.Ganbaatar, E.Gansukh, B.Bud, T.Baatartsogt, B.Erdenebat, B.Uurtsaikh and A.Uuganbayar entitled "Nature born through impression".
The exhibition explores the diversity of Mongolia as artists present their interpretations of the Mongolian landscape and way of life. Wide steppes, tranquil rivers, idyllic country scenes and herders with their ubiquitous horses are the main subjects of "Nature born through impression". Accordingly, works exhibited are characterized by vivid yet calm colors, which are unique to Mongolian landscape painting.
"Nature born through impression" will be on display until May 7, 2009. Please contact the gallery at 976-11-310239 (Mongolian) or e-mail info@xanaduartgallery.org (English) for more information regarding this exhibition.