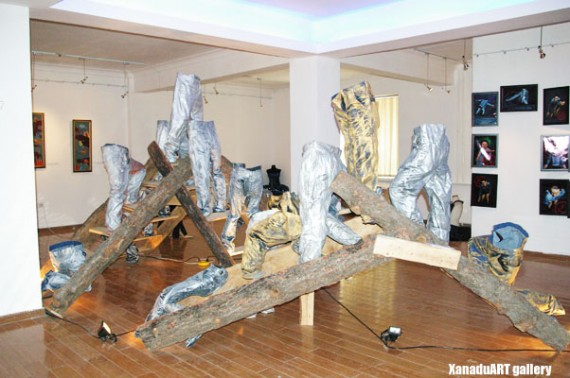 Exhibition dates: May 8 – 16, 2007
This week XanaduART gallery presents "Nude fashion" group's "Blue garb 2″ exhibition. The exhibition features various reincarnations of denim, the quintessentially modern cloth: denim evening gowns, installations with jeans as well as wall collages made from crystal beads.
"Nude fashion" group is a group of designers and artists, who work together on various design and art projects. They have collaborated with many performers, working on their concert and video outfits. "Blue garb 2″ is the group's second exhibition, whereby they seek to showcase their design portfolio to a wider public.
Please contact the gallery at 976-11-310239 (Mongolian) or e-mail info@xanaduartgallery.org (English) for more information regarding this exhibition.