SOUND OF THOUGHT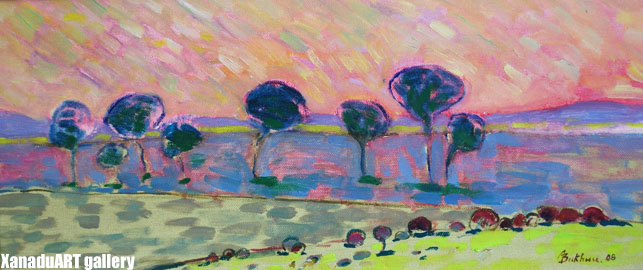 October 10 – 21, 2008
Opening reception: October 10, 2008 at 5 p.m.
XanaduART gallery is pleased to host a solo exhibition by D.Bukhshandas entitled "Sound of thought". The exhibition features 30 portraits and landscapes by the artist.
Born in 1970, Bukhshandas graduated from the Institute of Fine Arts with a painting degree in 2001. Although "Sound of thought" is the artist's first solo exhibition, he has frequently exhibited his work in various group exhibitions. His work has been nominated for the Best Work of Art of the Year prize of the UMA in 2007.
Please contact the gallery at 976-11-310239 (Mongolian) or e-mail info@xanaduartgallery.org (English) for more information regarding this exhibition.
SELECTED WORKS EXHIBITED