MONGOL ZURAG
Group exhibition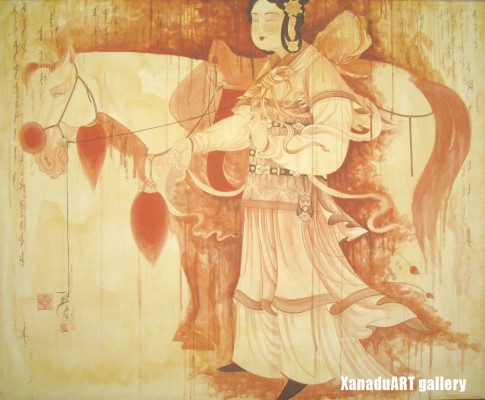 July 1 – July 16, 2009
Opening reception: July 1, 2009 at 5 p.m.
XanaduART gallery is pleased to present a group exhibition of exciting new works by Mongol zurag artists to coincide with Naadam festivities.
Mongol zurag, a unique medium that duly attests to the great history of the Mongols, ranks highly among the rich tradition of Mongolian painterly techniques. As such, Mongol zurag is an amalgam of different influences – it is at once a mix of shamanistic nomadic culture of the early Mongols, Buddhist art as well as varios other artistic traditions. Although Mongol zurag had been almost abandoned during the socialist period, its recent revival has produced a number of interesting artists. "Mongol zurag" exhibition celebrates many such artists, whose works combine Mongol zurag techniques with contemporary motifs.
Please contact the gallery at 976-11-310239 (Mongolian) or e-mail info@xanaduartgallery.org (English) for more information regarding this exhibition.